Located just west of St. Petersburg and Tampa, Indian Shores, Florida is a popular tourist spot as there is no shortage of things to do, and the weather is always incredible. Are you planning to visit Indian Shores for a vacation or to start looking for a vacation home? The list of six activities below is a good starting point to enjoying this oceanside town, whether you're in the area for a summer getaway or interested in making this a more permanent living destination. From prime fishing to family-friendly activities, here are some of the favorite things to do in Indian Shores.
Take a Boat Tour with Slick Water Charters
The Indian Shores boat tours available in the area are a great way to fully appreciate the surrounding location. One company that offers exciting adventures and stunning water views is
Slick Water Charters
. This locally owned charter company takes visitors out on the more intimate and speedier 24' Century Inshore Center Console. Guests can also opt to lounge on the covered deck as the larger 26' Harris pontoon boat cruises through blue waters.
This company offers a variety of different cruises and charters. Sunset cruises are available for parties of up to six and are the best way to view the wildlife and enjoy the tropical weather. For a more adventurous experience, the Egmont Key Exploration cruise travels out to submerged forts filled with several fish species, making a great snorkeling spot. Also available are fishing charters, sandbar cruises, and a Shell Key Island cruise.
Check out Seaside Seabird Sanctuary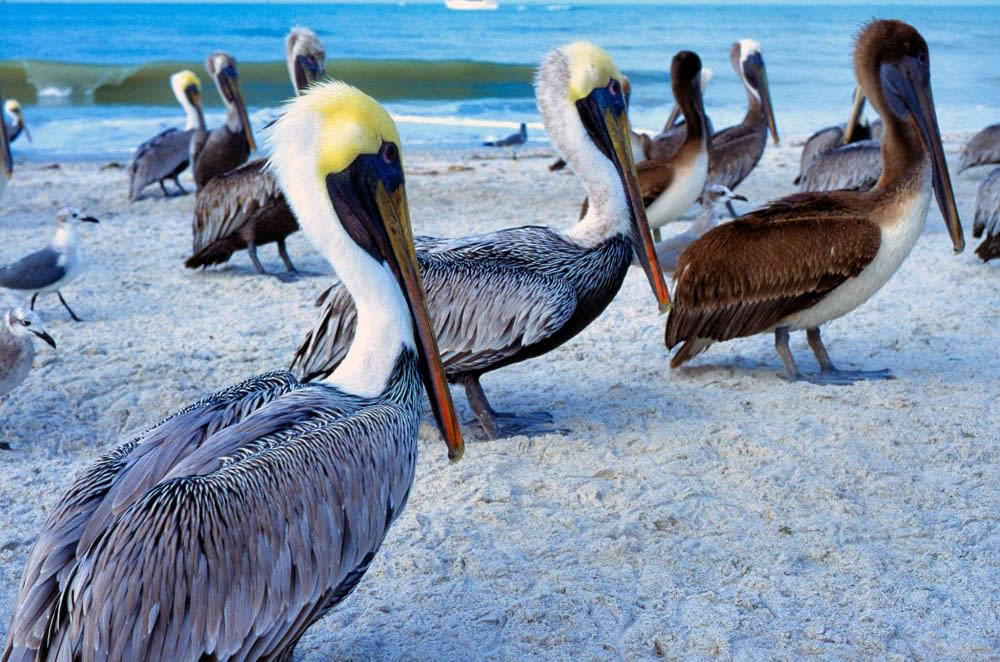 When exploring Indian Shores attractions, don't miss visiting
Seaside Seabird Sanctuary
. This sanctuary functions as a wildlife rehabilitation facility and a tourist attraction for those interested in the native wild birds in the area. Alongside answering distress calls and rehabilitating animals, this sanctuary also educates the community, organizes conservation efforts, and raises awareness of the importance of birds in the ecosystem.
This sanctuary spans three acres and features close to 100 different birds in large aviaries. Visitors can view species like Cormorants, Gulls, Hawks, Great Blue Herons, Owls, and more. The education center provides displays for visitors to learn about bird species and medical equipment used in rehabilitation, while the observation tower offers great views of the Gulf of Mexico. For a view of the birds in action, there are different bird presentations for guests on-site, as well as special events and guided tours.
Explore with Island Marine Rentals
For the best Indian Shores boat rentals,
Island Marine Rentals
has a wide range of equipment available for rent. They offer options like bowrider boats, hurricane deck boats, and pontoon boats alongside single and double kayaks for a non-motorized boating experience. Rentals services also include stand-up paddle board rentals, electric scooters, and bikes.
Alongside this equipment, rentals are adventures to pair with them. Its prime location makes for great trips out onto the water, as nearby there are several habitats to explore that wildlife live in, such as the mangroves, also known as "walking trees." Cruising along Gulf Boulevard with an electric scooter, or pedaling along on a bike, is a fun way to explore other attractions and shops in the area.
Have fun at Smugglers Cove
Smugglers Cove Adventure Golf
is the best spot for families to play putt-putt golf in Indian Rocks Beach. This attraction offers visitors 18 holes of adventure-style golf, with unique obstacles like pirate ships, waterfalls, caves, and live alligators. After playing, visitors can feed the alligators at the Educational American Alligator Exhibit with cane fishing poles. The course itself is surrounded by beautifully maintained landscaping and is open year-round for parties, groups, or visitors stopping by for a day.
Reserve a time with Fish Taxi Charters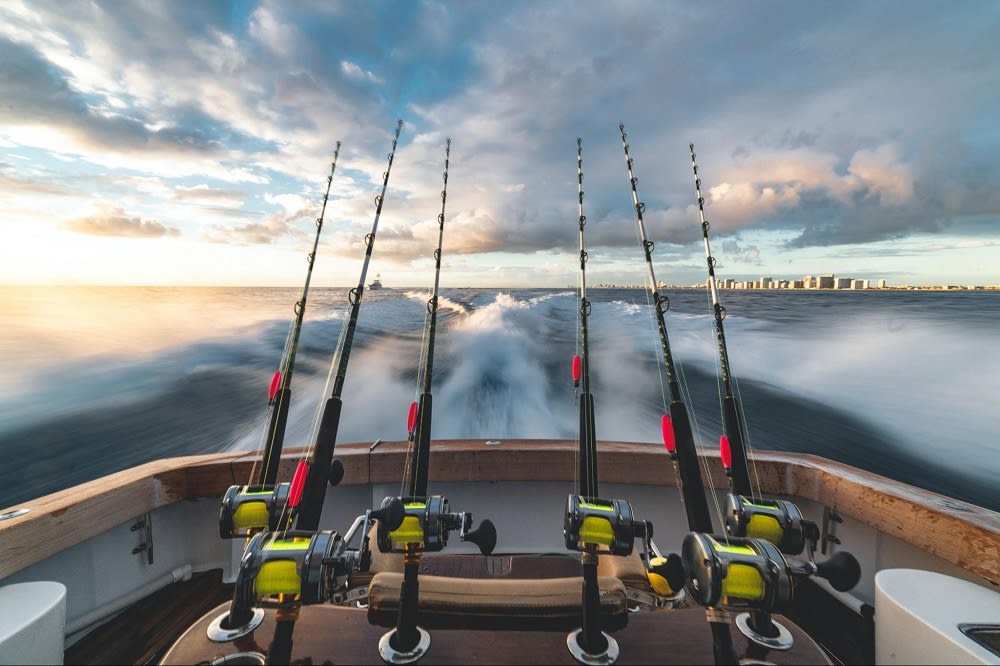 Fish fanatics will love the fishing charters in Indian Shores, Florida, such as
Fish Taxi Charters
. The captain and first mate of this charter company are experts in their field, as together, they have decades of fishing experience within Florida. Their "fish taxi" is a spacious boat designed for long stretches of time out on the water and is outfitted with an extended roof that provides shade, as well as a cabin below deck to keep gear and valuables dry. First-timers don't have to worry about a fishing license and will be provided fishing lessons and cleaning services at the end of the trip.
This fishing charter is great for groups of six or fewer, although larger groups can be accommodated on additional boats. Spend half a day on the water fishing near the shore and catching species like gray snapper and king mackerel. Also available are a ¾ day and full-day charters that travel further out into the water and offer more fishing like red grouper, cobia, and blackfin tuna. For true fishing lovers, extended day and extended day+ charters are available.
Visit Indian Rocks Beach Nature Preserve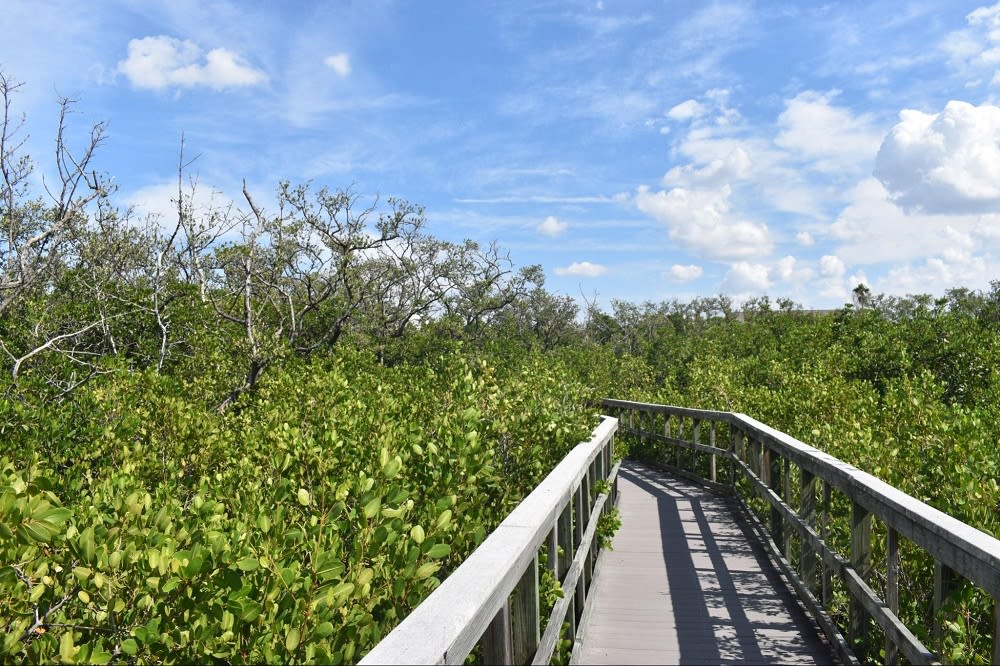 For natural views of the surrounding environment, the
Indian Rocks Beach Nature Preserve
spans 9.3 acres and protects native habitat. Visitors can view the wildlife, wetlands, and native vegetation from the network of boardwalks. There are also paved trails for walking, an observation pier, and a fishing pier. For those interested in relaxing in the calming areas, there are plenty of tables, park benches, and picnic areas to rest at.
To learn about the area within this nature preserve, visitors can go to the Environmental Education Center or the Nature Center. This area is also dog friendly, as it provides a dog park for guests. For a calmer fishing experience, the fishing pier is open for public use, and the preserve itself provides water access for guests. Overall, this calm location is a great spot to enjoy the sunset reflecting off the water, watch dolphin pods, or spot bird species and other sea life.
Ready to visit Indian Shores?
When in Indian Shores, it's a must on the list of things to do to get on the water and admire the gulf views, although there is a range of activities for people to enjoy on land. When you're ready to live a little closer to this amazing town and search for
Indian Shores homes for sale
, contact experienced local agent
Adrienne Dauses
to guide you through your options.